Release Date: 16 Jul 2023
CARLSBAD, Calif. (July 16, 2023) – Nelly Korda put on a masterclass performance at the Aramco Team Series at Centurion Golf Club in London winning by four strokes with Stealth 2 HD driver and TP5 golf ball.
Korda's 13th professional victory came with rounds on 68-69-71 where she carded 12 birdies and an eagle leading to the runaway victory. The win marks Korda's first with Team TaylorMade after signing a multi-year agreement with the brand in January.
Nelly Korda WITB
Nelly Korda Stealth 2 HD 9.0° Driver
Stealth 2 HD 9.0° Driver
Stealth 2 15.0° 3-wood
Stealth 2 21.0° 7-wood
P·770 5-6, P·7MC 7-PW
Milled Grind 3 50° SB, 54° HB
TP5
When Korda joined Team TaylorMade, the equipment testing process kicked off with a focus on golf ball. It was the first area of exploration, and a critical decision that would impact every club her bag.
To find the perfect fit, Korda tested both models in the TP5 series. Korda desired a softer feel around the greens without compromising her ability to control the ball. This led her to try the TP5, which intrigued her with its exceptional performance in the short game.
Nelly Korda TP5 Golf Ball
The TP5's soft cast urethane cover also provided increased greenside spin, empowering Korda with enhanced control and precision within 100 yards of the pin.
The process of fitting Korda into the right driver was focused upon her desired starting line and shot shape that she wants to see taking off every tee box. Starting 1-2 yards right of her sight line and then drawing 3-5 yards back into the fairway.
The Stealth 2 HD is heavily heel weighted and provided the optimal starting point.
Nelly Korda Stealth 2 HD 9.0° Driver
"Compared to her previous gamer, Nelly's Stealth 2 HD produces a flatter flight, carries farther and overall goes farther. Once we got the launch conditions optimal, it was a matter of fine tuning to create a driver that fits her eye and gets closer to the shot shape she envisions." – Ryan Ressa, TaylorMade Senior Tour Representative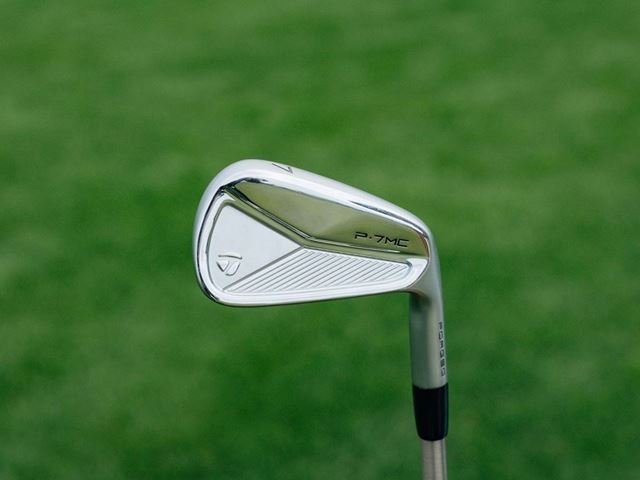 Nelly Korda P·7MC 7-iron
Nelly Korda P·770 5-iron
Nelly Korda Stealth 2 15.0° 3-Wood
Nelly Korda Milled Grind 3 50°