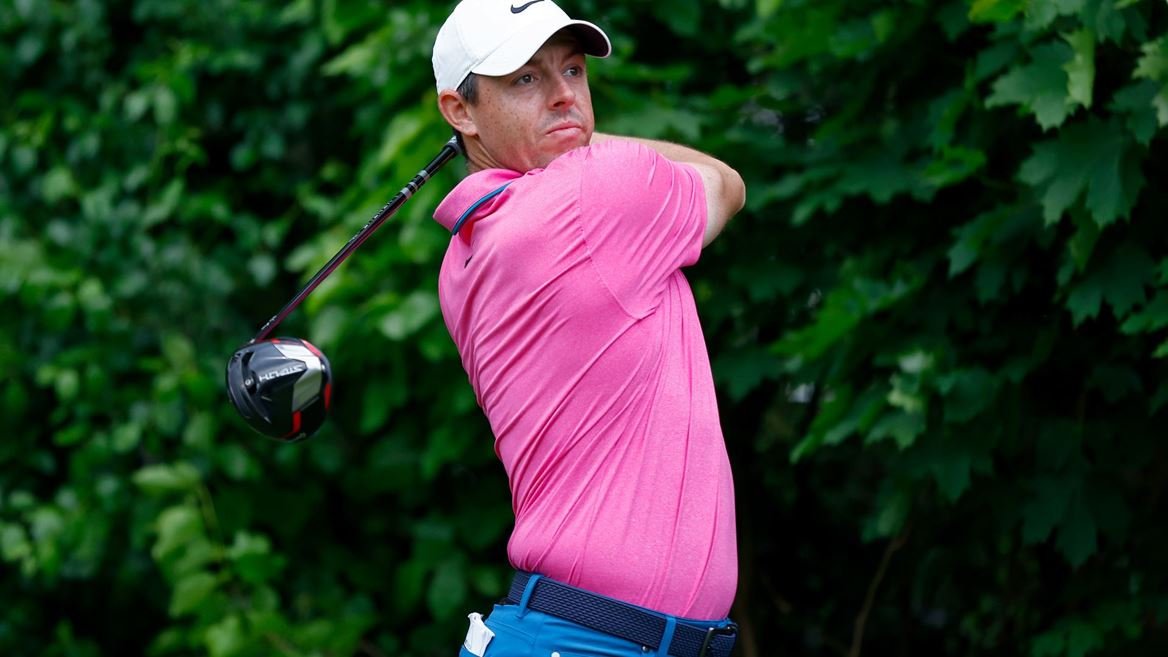 CARLSBAD, Calif. (June 12, 2022) – Rory McIlroy added yet another historic PGA TOUR win to his resume with a dazzling final round performance at St. George's Golf and Country Club to win back-to-back RBC Canadian Open titles. McIlroy's Sunday 62 secured his 21st career PGA TOUR victory which moves him to T-31 in career PGA TOUR wins all-time.
In the final round, McIlroy carded his first career front nine 29 on the PGA TOUR highlighted by a elecrifying display of his short game holing out for birdie on the 6th hole from off the green with his Milled Grind 3 wedge. On the back nine, McIlroy started with three consecutive birdies nearly driving the green with a 349-yard drive with his Stealth Plus Carbonwood on hole 10, a 111-yard approach shot to 19 inches with his Milled Grind 3 wedge on hole 11 and a 40-foot putt with his Spider X Hydro Blast on hole 12.
Then, on the 17th tie in a two-way tie for first, McIlroy launched a 367-yard drive, followed by a 128-yard approach shot to two-feet leading to a birdie to get to 18-under for the tournament which created a two-stroke lead. He finished in style on the 18th hole by making birdie to win at 19-under par.
The win in Toronto is McIlroy's second victory on the PGA TOUR in the 2021-22 season, which marked his sixth career multi-win season (2012, 2013-14, 2014-15, 2015-16, 2018-19, 2021-22).
Rory McIlroy WITB
Stealth Plus Driver 9.0° (Ventus Black 6X)
SIM 3-Wood 15.0° & Stealth 3-Wood 15.0° (Ventus Black 8X)
Stealth Plus 5-Wood 19.0° (Ventus Black 9X)
Rors Proto Irons 3-PW (PX 7.0)
Milled Grind 3 54° HB, 60° LB (PX 6.5)
Spider X Hydro Blast
TP5x
KEY STATS TO VICTORY
For the week, McIlroy led the field in average driving distance at 316.8 yards and finished in the top seven in five Strokes Gained statistics:
Strokes Gained Tee To Green: +14.203 (1st)
Strokes Gained Off The Tee: +4.221 (6th)
Strokes Gained Approach: +6.493 (5th)
Strokes Gained Around The Green: +3.488 (5th)
Strokes Gained Putting: +5.929 (7th)
McIlroy led the field in longest drives in the following rounds on the following holes:
Round 2 Hole 11: 372 yards
Round 2 Hole 14: 375 yards
Round 3 Hole 17: 357 yards
Round 3 Hole 18: 333 yards
Additionally, in the fourth round, McIlroy had drives of:
Hole 2: 328 yards
Hole 5: 357 yards
Hole 7: 312 yards
Hole 9: 343 yards
Hole 10: 349 yards
Hole 11: 327 yards
Hole 17: 367 yards
Hole 18: 311 yards
Each of McIlroy's rounds provided a masterclass in specific areas of his game:
First round: +3.542 strokes gained putting with his Spider X Hydro Blast (2nd in the field)
Second round: 322.2 yards driving distance and +2.16 strokes gained off the tee (3rd in the field)
Third round: +3.61 Strokes gained tee to green (4th in the field)
Fourth round: +6.82 strokes gained tee to green (2nd in the field), +1.923 strokes gained around the green (2nd in the field)
McIlroy's Spider X Hydro Blast and TP5x golf ball were also crucial from long range in his win over the course of his four rounds at St. George's. McIlroy made seven putts over 20-feet for the week:
Round 1:
Hole 2 – 20-feet to make birdie
Hole 8 – 23-feet to make birdie
Round 2:
Hole 17: 23-feet for Birdie
Round 3:
Hole 4: 22-feet for Birdie
Hole 7: 38-feet for Birdie
Round 4:
Hole 2: 26-feet for Birdie
Hole 12: 40-feet for Birdie
RORY MCILROY CAREER NEED TO KNOW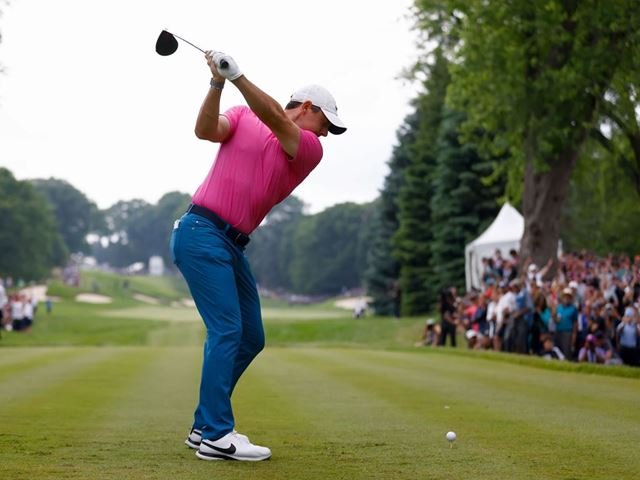 Moves to a tie for 31st in all-time career PGA TOUR wins with 21
First career PGA TOUR title defense and first European to successfully defend his RBC Canadian Open title since 1920
Marks his sixth career multi-win season on the PGA TOUR (2012, 2013-14, 2014-15, 2015-16, 2018-19, 2021-22)
In his five years with TaylorMade, McIlroy has won:

2018 Arnold Palmer Invitational
2018 Ryder Cup
2019 PLAYERS CHAMPIONSHIP
2019 RBC Canadian Open
2019 TOUR Championship and FedEx Cup
2019 WGC-HSBC Champions
2021 Wells Fargo Championship
2021 CJ CUP @ SUMMIT
2022 RBC Canadian Open

McIlroy (33) is the second youngest player from outside the United States to reach 21 PGA TOUR wins (Harry Cooper in 1937 was 32)
He is the sixth player in the modern era (since first Masters held in 1934) to have 21 PGA TOUR wins and 4 majors at age 33 or younger (Woods, Watson, Nicklaus, Palmer, Nelson)
Rory is the fifth player in the last 50 years to reach 21 PGA TOUR WINS at age 33 or younger (Woods, Watson, Mickelson, Miller)
McIlroy improved to 9-for-15 in converting 54-hole leads/co-leads in his career