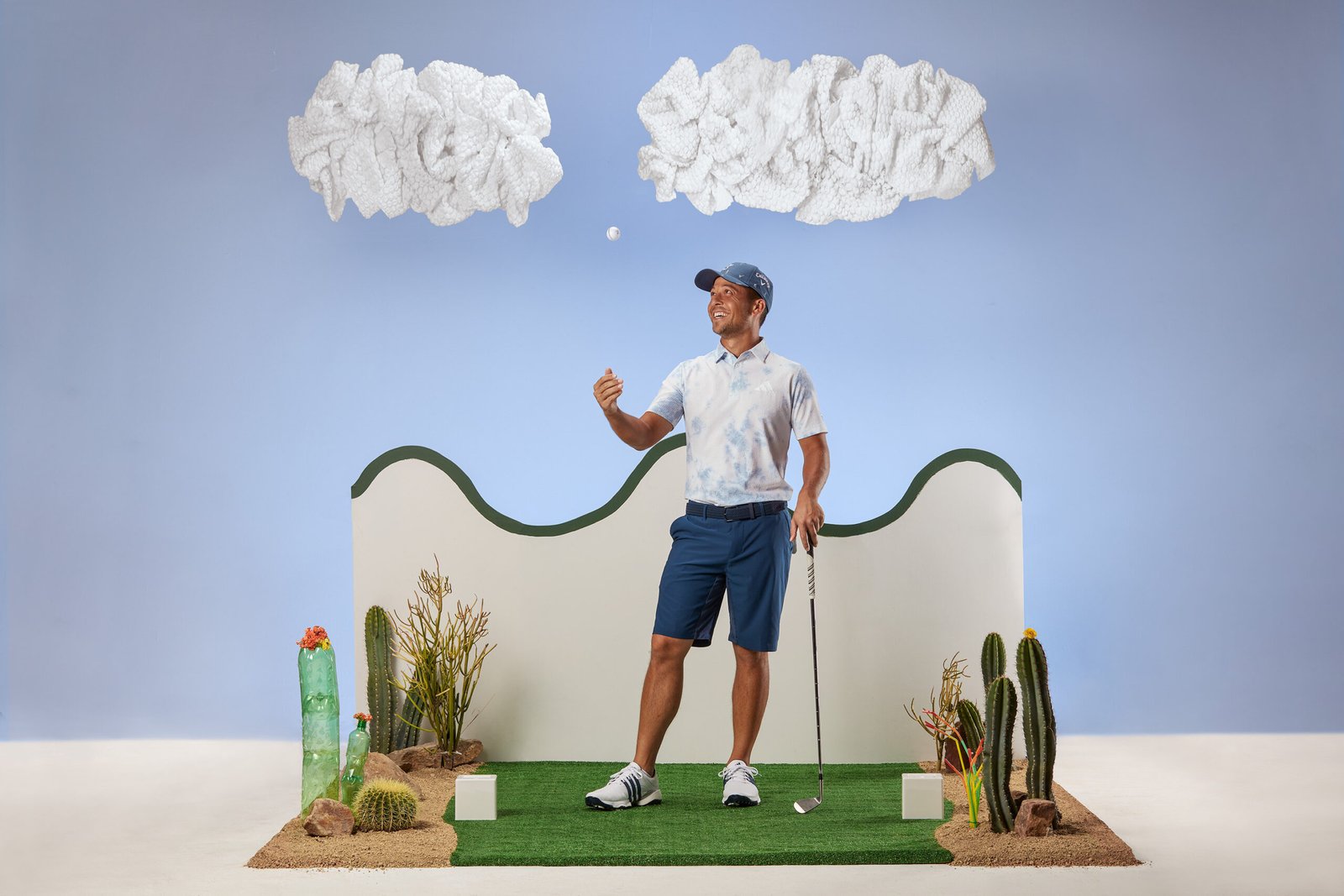 If golf courses could speak, they'd likely say their favorite color is green.
Trees, plants, and grass are just a few of the verdant contributors that give golf courses their natural beauty, personality, and character. In the same way golfers everywhere are encouraged to do their part to respect the courses they play; we're doing our part as a brand to respect the world we live in by making products with recycled materials. One of the ways we're doing that is with this PLAY GREEN Collection, made for golfers and designed with the environment in mind.
Even though more than 90 percent of our apparel in our spring/summer range is made in part with recycled materials, we wanted to make a special collection to inspire others to join us on our journey to help End Plastic Waste. This PLAY GREEN Collection – comprised of polos, t-shirts, and hats – brings versatile style and performance through products made in part with recycled materials. Our goal is to replace all virgin polyester with recycled polyester in our products by 2024 wherever possible.
"It's always our objective to make products for golfers that perform, but we never lose sight of the need to do so in a more sustainable way," said Shaun Madigan, global director of apparel, adidas Golf. "PLAY GREEN is a collection where we feature designs inspired by the natural beauty that's unique to golf, but all on a canvas comprised of materials that are better for the environment."
The colors from the PLAY GREEN Collection were also specifically curated based on the familiar scenes and landscapes that golfers encounter over the course of their rounds. The Spray-Dyed Polo, for example, features colors inspired by the vibrant greens of the fairways, brushed whites of the clouds, contrasted whites and browns of the bunkers, and the dark blues of the ocean and waters often found around the course.
As a way to identify this special collection, we created an inspiring emblem that combines golf with our mission as a brand to help End Plastic Waste. This playful design features a plastic bottle holding golf clubs on a pushcart, encouraging all to consider the many ways we can do more to respect our environment.
The PLAY GREEN Collection is available now at Pacsports stores and at www.pacsport.com.
#EndPlasticWaste